Business Loan Repayment Calculator
Calculate your business loan repayments based on your required mortgage amount, interest rate, and terms with our easy-to-use calculator.

Calculator
Your loan details
Your results
Monthly Payments
£
0
Total Interest
£
0
Avg. Monthly Interest
£
0
Total Cost of Finance
£
0
This calculator is intended for illustrative purposes only and exact payment terms should be agreed with a lender before taking out a loan.
Try a GPS Finance free no obligation quote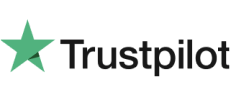 Fantastic Personal Service
Fantastic personal service, nothing was too much trouble

Our Experience was Fantastic
Our experience was fantastic. Our advisor went above and beyond too secure us a small business loan.

Provided Excellent Customer Service
Our Advisor provided excellent customer service and catered for all my needs in a very professional manner! Excellent

Exceptional Service
Exceptional service from the first contact. Always attentive and responsive, could not have asked for more.