Finance the way it should be... Stress-free and clear
We help businesses of all sizes and across many different industries overcome their financial challenges. We offer expert advice and support to successfully enhance business growth sustainably.

Our knowledge and experience means that we understand the challenging situations that businesses can encounter, which means we are perfectly placed to deliver our clients a fast and flexible funding solution which best suits their business requirements.
How can we help you?
Speak to our dedicated team today to explore the best financial solutions for you and your business. We offer bespoke funding options to accelerate your businesses growth.
Get in Touch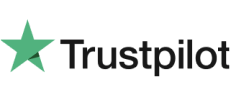 Our experience was fantastic. Our advisor went above and beyond too secure us a small business loan.

Funding solutions that will keep your business moving
Whether it's to manage your cash flow or outsource your credit control, we can help find the right solutions for your business and save valuable time for growth.
Types of businesses that benefit from us
Our funding solutions suit businesses who are looking for support with

Growth funding through asset finance

Cashflow solutions and supply chain finance

Ensuring a consistent supply of working capital to cover business expenses 

Management buy-out or buy-in

Assistance on making HMRC payments

We support businesses from a wide range of industry sectors including 
manufacturing, transport, security services and construction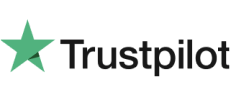 Fantastic Personal Service
Fantastic personal service, nothing was too much trouble

Our Experience was Fantastic
Our experience was fantastic. Our advisor went above and beyond too secure us a small business loan.

Provided Excellent Customer Service
Our Advisor provided excellent customer service and catered for all my needs in a very professional manner! Excellent

Exceptional Service
Exceptional service from the first contact. Always attentive and responsive, could not have asked for more.

Get in touch with us
If you have any questions on the right funding solutions for your business, get in touch with our friendly and experienced team.