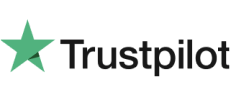 Fantastic Personal Service
Fantastic personal service, nothing was too much trouble

Our Experience was Fantastic
Our experience was fantastic. Our advisor went above and beyond too secure us a small business loan.

Provided Excellent Customer Service
Our Advisor provided excellent customer service and catered for all my needs in a very professional manner! Excellent

Exceptional Service
Exceptional service from the first contact. Always attentive and responsive, could not have asked for more.

Get in touch with us
If you have any questions on the right funding solutions for your business, get in touch with our friendly and experienced team.